Spring
by Madison, 5th Grade
The fish swam in the pond.
While the frogs jumped
about to every lily pad there
could possibly be.
The hummingbirds hummed
While the flowers bloomed.
'Til that moment from now and then the
animals knew it was spring
Again.
Reminders
Don't forget to stop by Clyde Erwin's Relay Tent April 24th-April 25th to support this great cause!
Happy Earth Week!
Thanks to Lowe's Home Improvements for showing off Clyde Erwin Earth Day Spirit by giving our bags away!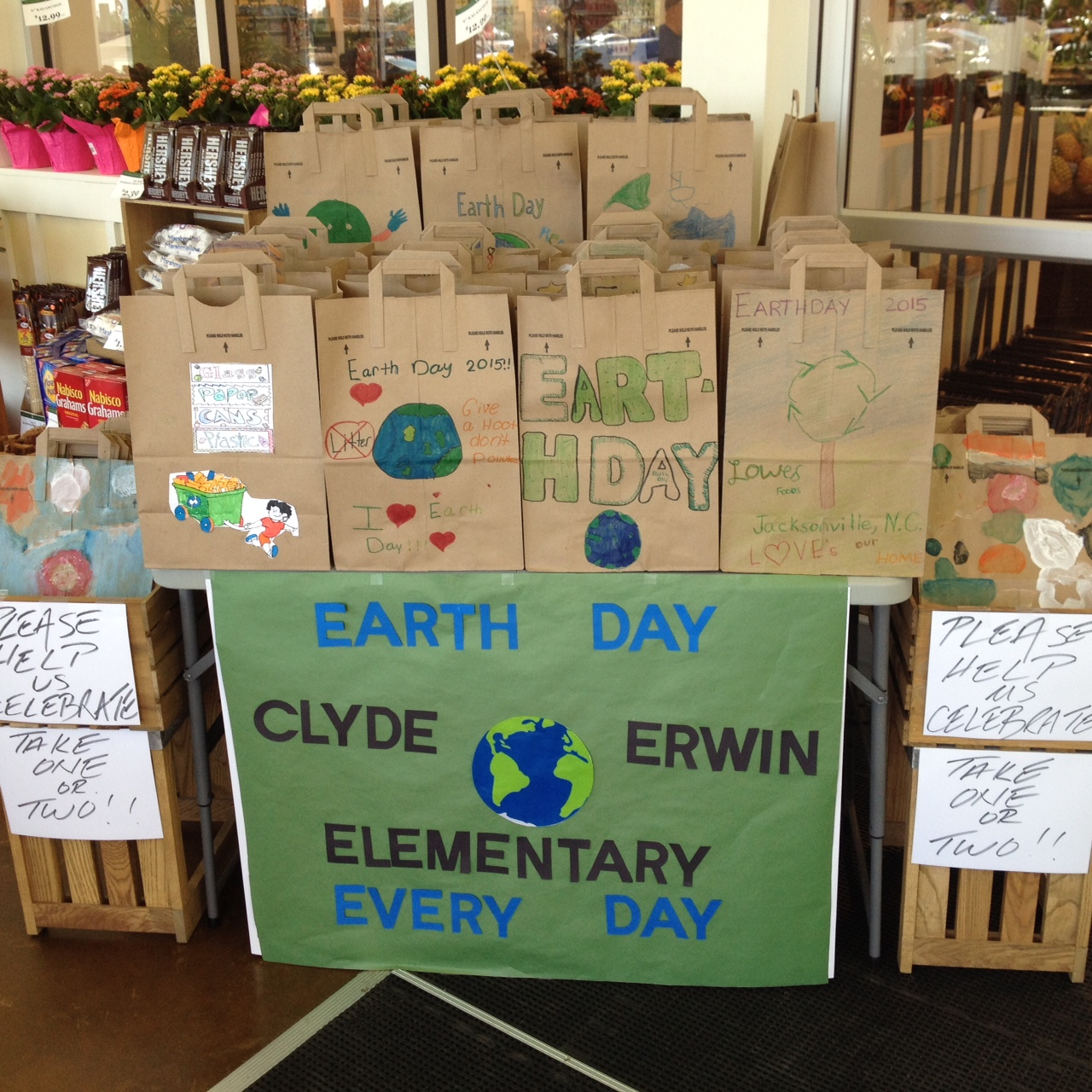 Help our school earn Cash Rewards by enrolling your Lowe's Food Card in the Cart 2 Class program at http://www.lowesfoods.com/. See Latest News for more details!
See Calendar for Upcoming Dates and Important Events!