There are only two ways to live your life. One is as though nothing is a miracle. The other is as though everything is a miracle.
– Albert Einstein -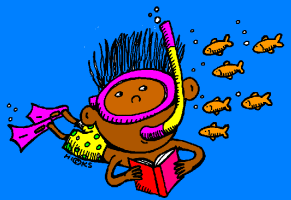 Have a Great Summer!
See you at Open House on August 25th 4:30-6:30!
School Starts for Students On August 29th!
Please visit the District Website for 2016-2017 School Calendars and additional information about the upcoming school year!
Onslow County Schools Summer Food Program
Summer Meals for Kids and Teens starts July 5th
School is out, but five Onslow County Schools will be offering Summer Meals for all children 18 and younger at no cost.

The free lunches start July 5th through August 4th - Monday through Thursday at the following schools:
Blue Creek Elementary, 1260 Burgaw Hwy. 11 a.m. - noon
Hunters Creek Elementary, 3450 Hunters Trail 11 a.m. - noon
Summersill Elementary, 250 Summersill Rd. 11 a.m. - noon
Jacksonville Commons Elementary, 1121 Commons Dr. N. 11 a.m. - noon
Clyde Erwin Elementary, 323 New River Drive, 11 a.m. - 1 p.m.