The Concert for Music in our Schools Month is a sing-along concert linking students around the world through music. The concert has reached an estimated 6 million students, teachers, and music supporters over the years since 1985.
The school video receiving the most views by March 31st will get an AudioBox Stereo Recording Kit as 1st prize! Help Clyde Erwin win!
Go to

http://musiced.nafme.org/concert

- CLICK on "View School Videos"; CLICK on "America, Thee I Sing" for 3rd Grade; CLICK on "Shake Them 'Simmons Down" for 2nd Grade - for both FIND Clyde Erwin Elementary's Video and VIEW!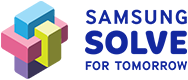 Please access the link below to help New Bridge Middle School win a $140,000 technology grant for the great work they are doing!!
http://www.samsung.com/us/solvefortomorrow/projects/freshening-the-waters.html